News
29.6.2018
Branch Fortissimo Karviná OD Prior has been closed down on 29.6.2018
1.6.2018
Beginning on June 1st we are introducing lower fees for money transfers send in czech currency.
29.3.2018
Due to Easter holiday following Interchange branches are closed on 2.4.: Hradec Králové, Mladá Boleslav, OC Géčko Liberec, Děčín, OC Globus and Tesco České Budějovice
15.1.2018
Older News
WESTERN UNION - when you need to wire your money fast, worldwide and without the use of bank accounts. Making a transaction takes just a while and money is available in matter of minutes.

Western Union Customer Service Center:
28. října 765/10, PRAHA 1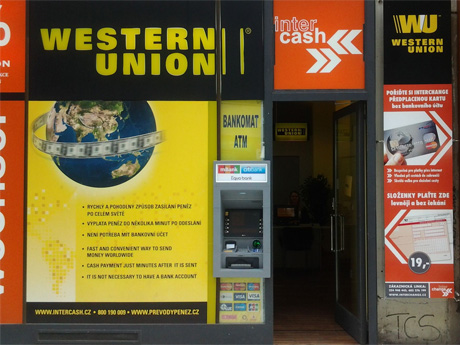 You can find the Western Union services in branches of betting company TipSport now.