News
8.4.2019
From the 8th of April we are opening a new branch in Plzeň on Americká 47, as well as a new branch in Trutnov on the address Obchodní 135
4.3.2019
We are moving our branch in Hradec Králové from the address 28. října to a new place on S. K. Neumanna 725/10
11.2.2019
We have newly opened an Interchange branch in České Budějovice on Pražská tř. 1815/1
14.1.2019
From 14th of January our branch in České Budějovice on J. Boreckého 1590 will be closed. We will be opening new branch in České Budějovice during February.
Older News
WESTERN UNION - when you need to wire your money fast, worldwide and without the use of bank accounts. Making a transaction takes just a while and money is available in matter of minutes.

Western Union Customer Service Center:
28. října 765/10, PRAHA 1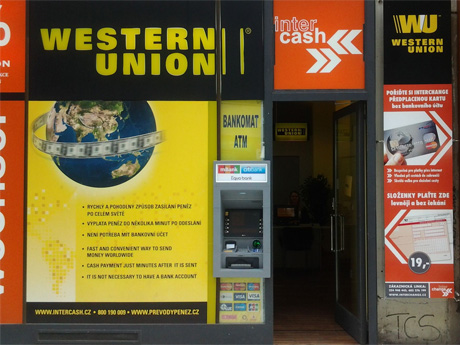 You can find the Western Union services in branches of betting company TipSport now.