News
16.8.2017
18.7.2017
From Friday 21.7. will be open new branch in Most at OC Central.
29.5.2017
Today was permanently closed branche Interchange Brno on street Dornych 4.
13.4.2017
For more information about opening hours of our branches use helpline - 800 190 009.
Older News
WESTERN UNION - when you need to wire your money fast, worldwide and without the use of bank accounts. Making a transaction takes just a while and money is available in matter of minutes.

Western Union Customer Service Center:
28. října 765/10, PRAHA 1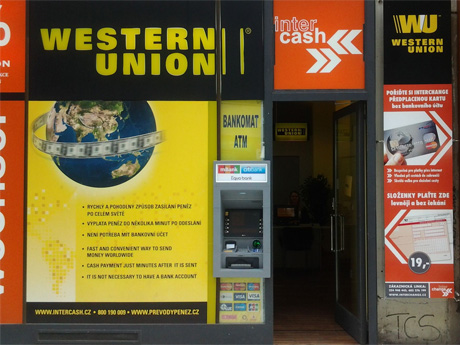 You can find the Western Union services in branches of betting company TipSport now.